2
0

1

7

F

a

l

l

/

H

a

l

l

o

w

e

e

n

M

i

n

i

s
Details:
1-4 Children (ages 6m+ unless an older sibling can hold baby under 6m): $100
 20-30 Minutes in Studio
15-25 Images in an online gallery for easy, fast, and high quality printing.
USB

 available for

$100

. (No Prints Included in Session) If you already have a

USB

from me reloads are only

$25
This year is a tad different. I will have 1 backdrop set up that is a fall theme (pictured below). I will then offer a second OPTIONAL backdrop (Nightmare Before Christmas) backdrop for an extra $50 added onto the session. Im doing this backdrop as optional because not everybody will want that theme.
For the fall backdrop you will be able to choose to have your kiddos in their costumes or just a fall outfit. If you would like to do BOTH costumes and a regular outfit on this fall backdrop it is just $25 extra.
Looking forward to seeing you all this season!
Fall Backdrop (will have pumpkins added to the scene as well)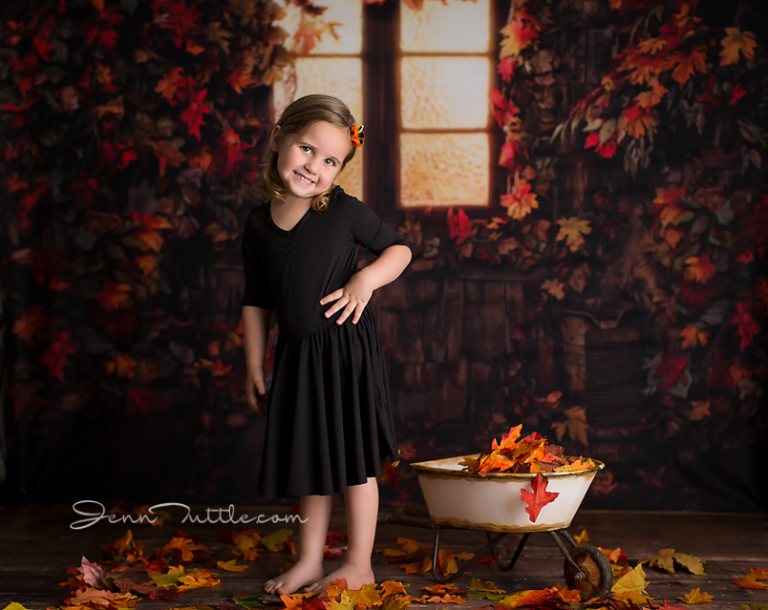 Optional 2nd Background ($50 extra)
Oct 10th
11am: Yvonne Craine
12:30pm: Connie Koneck
2pm: Alicia Chavez
3:30pm: Natasha Mcclain
Oct 11th
11am: Bonnie Applegate
12:30pm: Bridgette Spiker
3:30pm: Ashley Pfeiffer
Oct 19th
11am: Desiree Toppings
12:30pm: Rosalie Reyes
2pm: Alexandra Griggs
3:30pm: Abigail Inong
Oct 20th
11am: Mallory Swan
12:30pm: Stephanie Conley
3:30pm: Samantha Edwards
Oct 24th
11am: Treena Hoagland
4pm: Melody Chacon
Oct 25th
11am: Coty Jones
**Use the CONTACT tab above or Email me at Jenn@mejenn.com with the day and time you want. Emails will be taken in the order that they are received in. Dont forget your name. 🙂