Oh where does the Summer go so fast?? A new school year is right around the corner… and you know what that means! PICTURE TIME!!!
This will be the first year Im doing Back to School Minis… I am so excited and cant wait to see you all. This may have to be an annual thing if all goes well.
There will be one set (pictured below)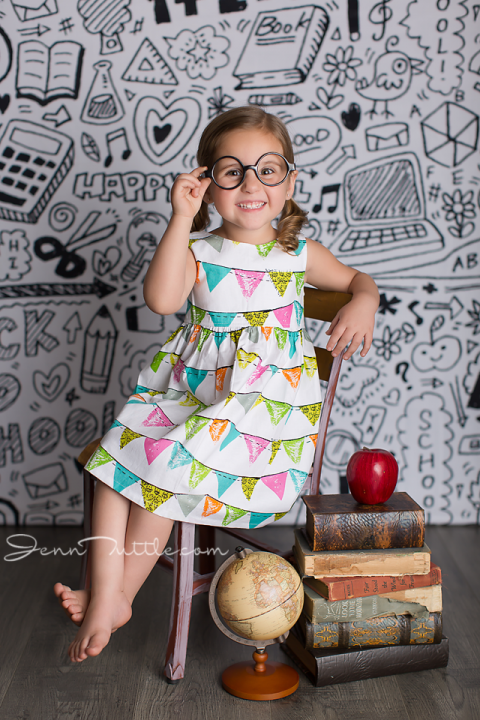 Details:
1-3 Kiddos – $100
20-30 Minutes
15-25 Images in an online gallery for easy, fast, and high quality printing. 
USB Available for $100. (No Prints Included in Session) If you already have a USB from me (no outside USBs), reloads are only $25.
August 31st:
11am- Deanna Assad
1pm- Claudia Trinidad
3pm- Krista Rodriguez
September 1st:
1pm: Yvonne Craine
3pm- Nuria Drum
These sessions are for the theme ONLY.
Use the CONTACT tab above or Email me at Jenn@mejenn.com with the day and time you want. Emails will be taken in the order that they are received in. Dont forget your name. 🙂