4

t

h

o

f

J

u

l

y

2

0

1

6

 

M

i

n

i

S

e

s

s

i

o

n

s
I will have 2 sets as usual… one very simple white wood with a crochet flag blanket and the other will be white with the words "Home of the Free Because of the BRAVE". Images of the drops are posted below so you can select outfits accordingly.
There are only a few slots available… so dont hesitate if you want one, they go FAST!
Details:
1-3 Children (ages 6m+ unless an older sibling can hold baby under 6m):

$150
 

20-30 Minutes in Studio
15-25 Images in an online gallery for easy, fast, and high quality printing.

 
USB Available for

$100

. (No Prints Included in Session) If you already have a USB from me (no outside USBs), reloads are only

$25

.
1st Set (I recommend an outfit that is simple so the flag stands out still, something with words may work depending on how busy the wording is):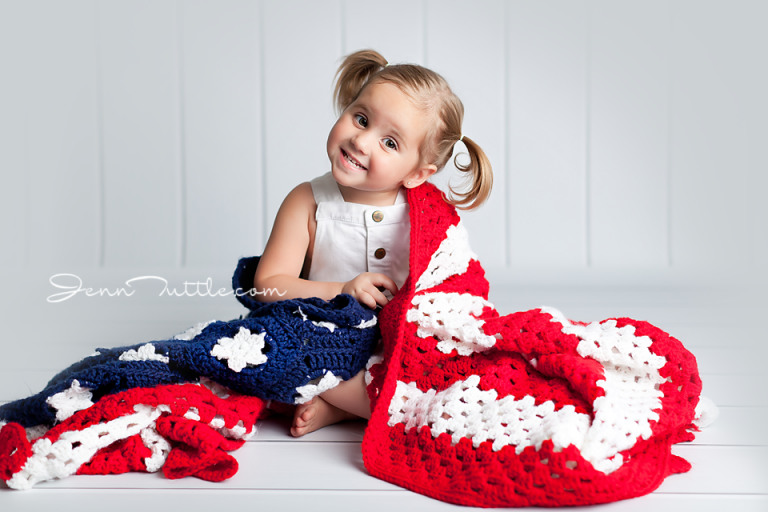 2nd Set (This one I recommend simple red white and blue outfits… anything with big words may clash with the backdrop. I do have outfit shown and overalls for boys if needed.)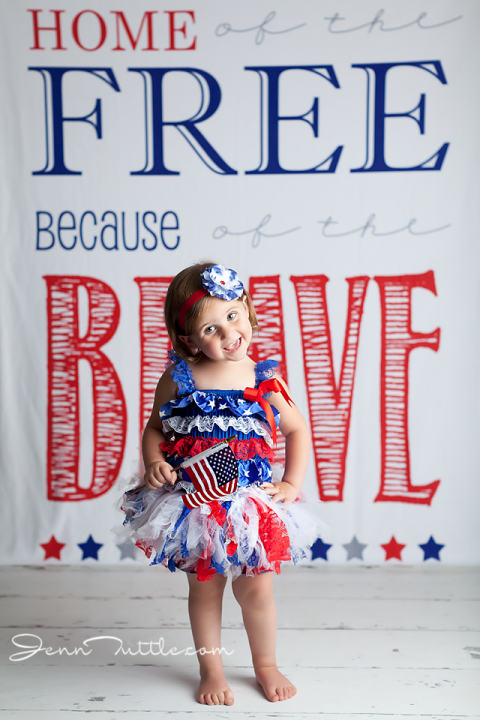 These sessions are for the holiday theme ONLY.
Use the CONTACT tab above or Email me at Jenn@mejenn.com with the day and time you want. Emails will be taken in the order that they are received in. Dont forget your name. 🙂
June 21st:
1pm- Erin Moffitt
3pm- Melody Chacon
June 22nd:
11am– Jenny Torres
1pm- Ashely Pfeiffer
3pm- Kristen Moore
June 23rd:
11am- Chelsea Vasas
1pm- Rosalie Whittington
3pm- Katie Best