Thin

Blue

Line Mini Sessions
Details:
In honor of those who put their lives on the LINE day in and day out… in honor of their families who worry day and night hoping their loved one(s) comes home safely.
This is for you guys!
***
1-3 Children (NO newborns, must be 2+ months old): $100
 20-30 Minutes in Studio, 1 backdrop (Thin BLUE Line flag)
15-25 Images in an online gallery for easy, fast, and high quality printing. 
USB available at 50% off… only $50. (No Prints Included in Session) If you already have a USB from me (no outside USBs), reloads are only $25
***
Outfit suggestions… I paired up with a wonderful boutique who embroiders shirts. She created some patterns just for you guys…. and the best part… if you want to customize the patterns just reach out to her with your idea.
Thank you SewnCuteCreations… you guys can enjoy 20% off using the code: BLUE20 in her shop!
Shirt links:
https://www.etsy.com/listing/501658494/thin-blue-line-law-enforcement-police
https://www.etsy.com/listing/500776858/i-backed-the-blue-before-it-was-cool
For this session we can do 2 outfits… I suggest 1 outfit/look with just the kiddos… and the second can be WITH Daddy or Mommy in uniform… OR you can just bring the uniform for the kiddos to wear.
Other options for outfits: https://www.etsy.com/search/clothing?q=thin+blue+line+baby&explicit=1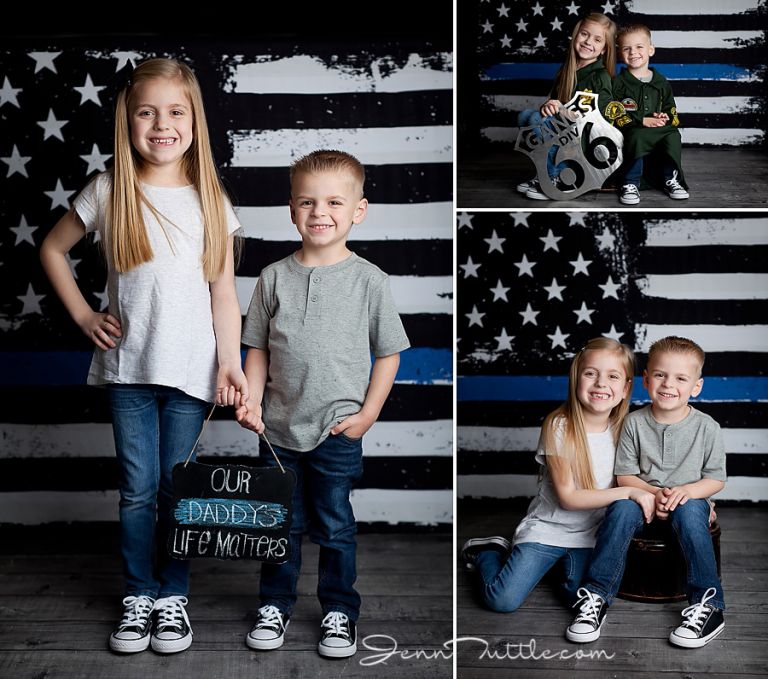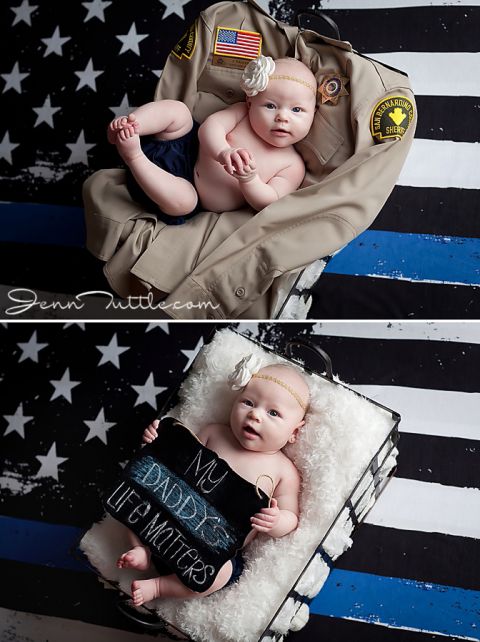 I am releasing these WAY ahead of time to give you guys time to plan and to order custom outfits, also AFTER Easter so things are calmed down for all of us.
Cant wait to see you all.
April 19th:
3pm- Amanda Garcia
4pm- Jessica Snowden
April 21st:
1pm- Lindsay Walker
3pm- Stephanie Motley
April 25th:
11am- Melissa Walton
1pm- Melissa Williams
May 3rd:
11am- Sonia Palacios
1pm- Deanna Baker
3pm- Lexie Larocco
4pm- Cathy Wirz
May 5th:
1pm- Haily Quinonez
3pm- Jasmine Pedraza
4pm- Jennifer Solomon
**To grab your spot use the CONTACT/INFO tab at the top, specify the date and time you want and dont forget your name! Spots will be filled in the order the emails come in.**