2015 Valentine Mini Sessions
Yay here are the V-Day minis, I worked my bottom off for something unique for you guys… Ive never seen these done before so I hope you love them as much as I do.
I will have 2 sets as usual (pictured below). Sets are designed for 6m+ (sitters and standers). Smaller babies that cant sit on their own will need a sibling old enough to hold them.
There are only 12 slots available… so dont hesitate if you want one, they go FAST!
Details:
1-3 Children (ages 6m+ unless an older sibling can hold baby under 6m): $150
 20-30 Minutes in Studio
15-25 Images in an online gallery for easy, fast, and high quality printing.
USB available for $100. (No Prints Included in Session) If you already have a USB from me reloads are only $25
SET 1: PAINTING THE ROSES RED
Outfit suggestions… BOYS: Red or Black pants and a plain shirt, I have card suit suspenders for them to wear. GIRLS: I will have an Alice tutu that will fit 1yr – a petite 3yr… if you want a Queen of Hearts outfit like the one in the picture you can order one here: DBeautique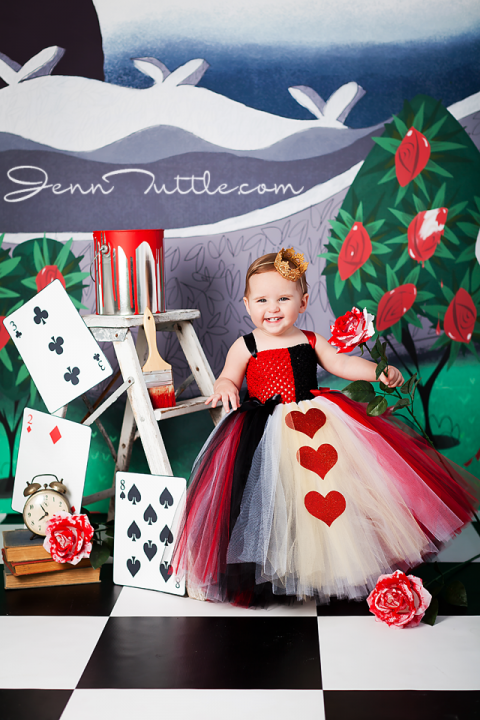 SET 2: VDAY CHOCOLATE FOR SALE (Booth)
This is the drop that will be used so choose an outfit according to the colors. I will have some stuff here like tutus, petti skirts and rompers for 1-2yr old girls. Boys jeans and a shirt will be perfect.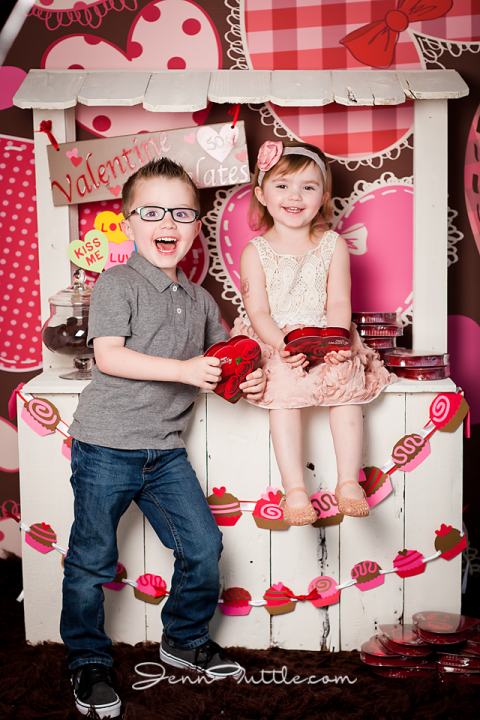 These sessions are for the holiday theme ONLY.

Use the CONTACT tab above or Email me at JennTut@verizon.net with the day and time you want. Emails will be taken in the order that they are received in. Dont forget your name. 🙂
Feb 10th
11am: Coty Jones
1pm: Courtney Miller
…
Feb 11th
11am: Stephanie Motley
1pm: Claudia Aguilera
2:30pm: Abigail Inong
…
Feb 12th
11am: Gabby Guerrero
1pm: Shaunte Nordwall
2:30pm: Sunshine Schupp
…
Feb 13th
1pm: Elise Gonzalez
2:30pm: Cathy Wirz